Hey cupcakes! I don't normally do hair tutorials on The Chic Cupcake, but I thought I would write a post today on a braid that is actually quite easy to do: the fishtail! As someone who can barely do anything with my hair, if I can master the side fishtail so can you! :P Especially since it is summer, the fishtail is a gorgeous way to have your hair out of your face. Let's get started!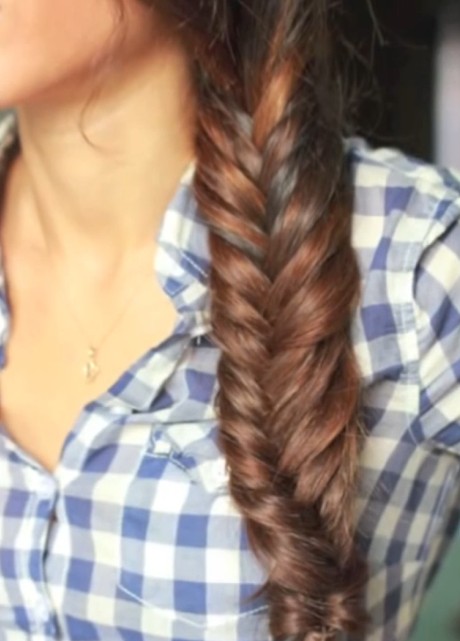 1. Brush your hair to one side - I usually wear headbands (to keep hair out of my face), so I will brush my hair, put in a headband, and sweep all of my hair on one side so that it lies on my chest.
Jessica Alba is ready to start her braid! ;)
2. Start the braid - First, split your hair into two parts (unlike a typical braid which needs three parts).
3. Braid! - To make the fishtail, take a small section of the right and cross over to the left section. Then, take a small section of the left and cross over to the right. I find it easiest to hold the left section of hair in my mouth when working with the right to keep the braid tight (lol - I know I know it sounds kind of gross, but it works!).
4. Repeat until braid is desired length! - I love fishtails because they can be braided longer than a typical braid.
5. Tie with an elastic band and you are all set to rock your new hairdo! :D
You will be looking like Sarah Hyland with this braid! :P
How do you rock fishtail braids?
Comment below and don't forget to follow The Chic Cupcake! :)
Love,
Jenna <3