Hey cupcakes! The limited edition Starbucks Unicorn Frappe was ALL over the Internet recently, so I thought I would compile a list of some easy ways to DIY the beverage yourself. Since I'm not a big coffee/frappe/mocha drinker, I figured that having a variety of recipes to choose from would be the best if all of you have different preferences as well. Enjoy! :)
1.
Actual Starbucks Recipe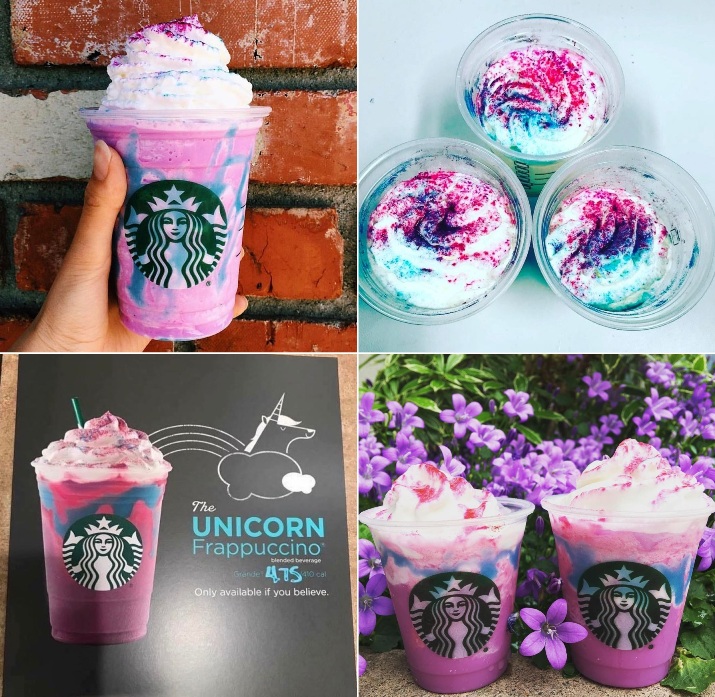 The actual unicorn frappe is made with:
Crème base Frappuccino
Mango Syrup
Colored with pink powder
Blue Drizzle (mix of white mocha, classic syrup and sour blue powder)
Topped with whipped cream and sprinkled with blue and pink dust
Even after the drink is discontinued, you could totally try to "build your own" drink at Starbucks. :)
If you are like me, then this recipe is for you! It uses ice cream and strawberries to make a more shake like than frappe beverage that doesn't contain any coffee at all! YUM!
This recipe uses Kool-Aid and ice cream to create another coffee-free alternative! Sounds delicious!
What did you think about the Starbucks Unicorn Frappe?
Comment below and don't forget to follow The Chic Cupcake! :D
Love,
Jenna <3