Hey cupcakes! I found this really adorable idea on Pinterest recently, so I thought I would share my version of this really easy craft! Emojis are all the rage recently, so you can make your own emoji pillow to embody your fav emotion :P Let's get started!
What You Need:
-Yellow felt (how large this is depends on how big you want your pillow)
-Black felt (again, depends on how big your pillow will be)
-Any other colors of felt (depending on what emoji you are creating!)
-Scissors
-Pillow stuffing
-Either a hot glue gun or sewing materials (this can be no-sew if you want an even faster craft!)
-Pen/pencil
Steps:
1. Lay out your yellow felt on a flat surface. Trace two equal circles onto the felt, marking it with the pen or pencil.
2. Cut out the shapes using the scissors!
3. To turn into the actual pillow, either glue or sew around 3/4 of one of the felt circles, attaching the other circle.
4. TURN INSIDE OUT (this cleans the edges of the pillow) and fill with stuffing.
5. Either glue or sew the remainder of the circle to close the stuffing in.
6. Cut out the shapes needed for the face of the emoji and either glue or sew onto the pillow.
7. Ta-da! An easy and adorable emoji pillow for your room! :D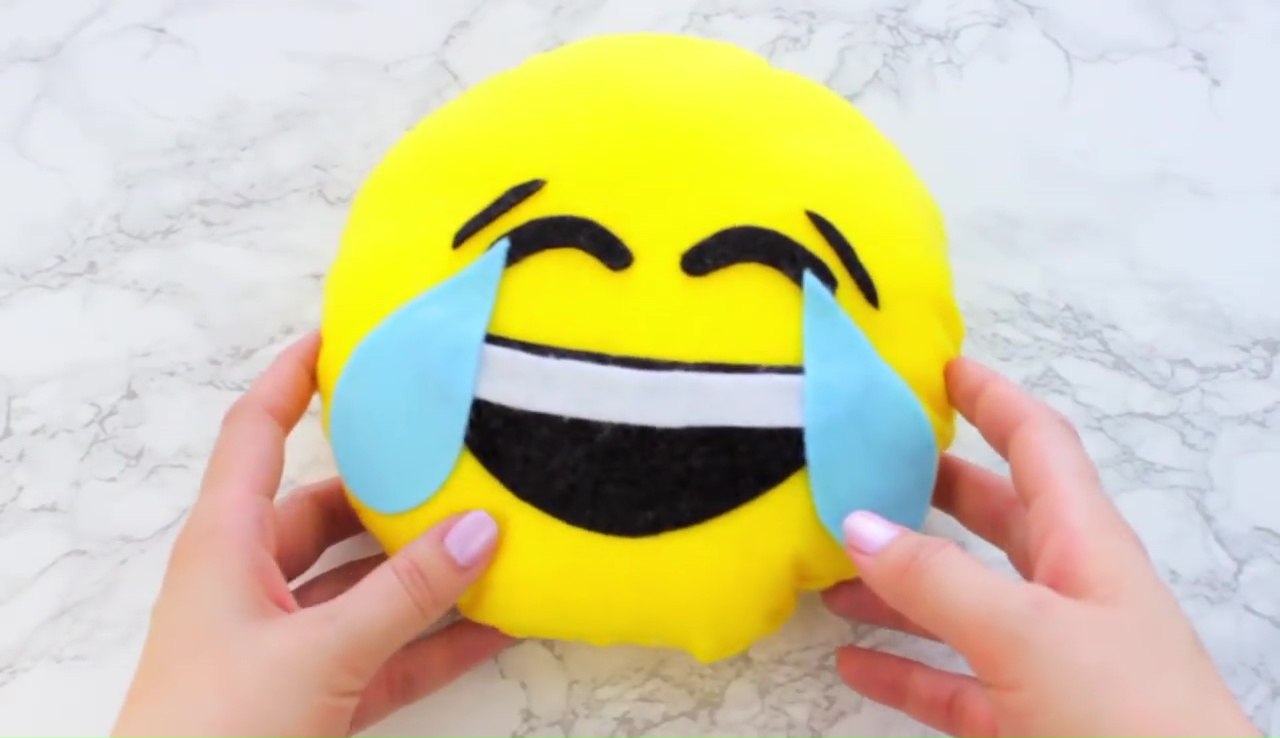 What is your most used emoji?
Comment below and don't forget to follow! :)