Hey cupcakes! I have been eating so many sweets these past few days (lol guilty as charged), so I thought I would share one of my family's favorite snacks over the holiday season: Saltine Chocolate Bark!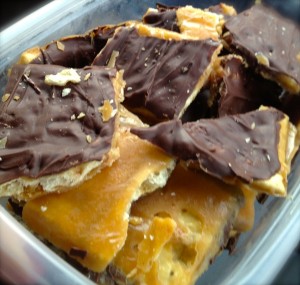 This treat is so simple to make and is actually quite addicting to eat! I could eat a whole pan of these in one sitting if I wanted to :P
What You Need:
-40 saltine crackers
-1 cup (2 sticks) butter
-1 cup brown sugar
-Hershey chocolate bars
-Rectangular pan/cooking sheet (with edges!)
Steps:
1. Line the pan with aluminum foil and the saltine crackers. Preheat oven to 425 degrees.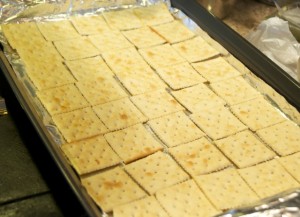 2. In a saucepan, melt butter and brown sugar together.
3. Let this mixture boil for 5 minutes, stirring occasionally.
4. Pour the mixture over the crackers making sure they are all coated evenly.
5. Bake in the oven (425 degrees) for 4 - 5 minutes (until caramel mixture is bubbly).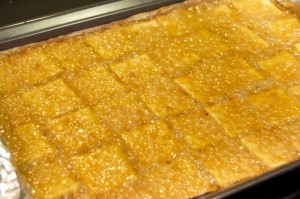 6. Remove from oven and immediately place pieces of chocolate on top.
7. When chocolate begins to melt, use a metal spoon to spread it over the crackers evenly.
8. Chill the pan in the fridge or freezer!
9. When totally cool, break into smaller pieces and enjoy :D
What is your favorite holiday treat?
Commet below and don't forget to follow! <3