Hey cupcakes! Today I felt like writing another "Do It Yourself" post, so I thought about what I have been crafting lately and figured I'd write a post about melted crayon art! I feel like melted crayon art has been going around the Internet for a while now, so here are my tips and tricks for getting the perfect crayon art every time! :D
What You Need
-Crayons of any color you want (I suggest without the wrappers on)
-A canvas or piece of thick paper
-Strong glue (NOT HOT GLUE!)
-Pencils, markers, etc.
-Newspaper covered table
-A small book
-Hair dryer
Steps
1. Find a design on Pinterest or come up with your own! Decide where the crayons fit in to your art piece.
You can have all the crayons line the top of the canvas....
Or you can also have the crayons be a part of the art!
2. Using a pencil, marker, or whatever you'd like, draw/paint/etc. your design onto the canvas.
3. When the background and design is finished, glue the crayons onto the canvas. Do NOT use hot glue because it will melt the crayon and not hold when the crayons are heated.
4. After everything is dry, put one edge of the canvas on the small book (on the newspaper covered table) so that it is on an incline.
You can also lean it against the wall if you want!
5. Put the hair dryer on a medium setting and melt the crayons! Getting the perfect driplets may take a few tries, so I would recommend practicing before you attempt to melt the crayons on your canvas.
6. After the crayons are melted, let them dry. Ta-da! You have perfect melted crayon art! :D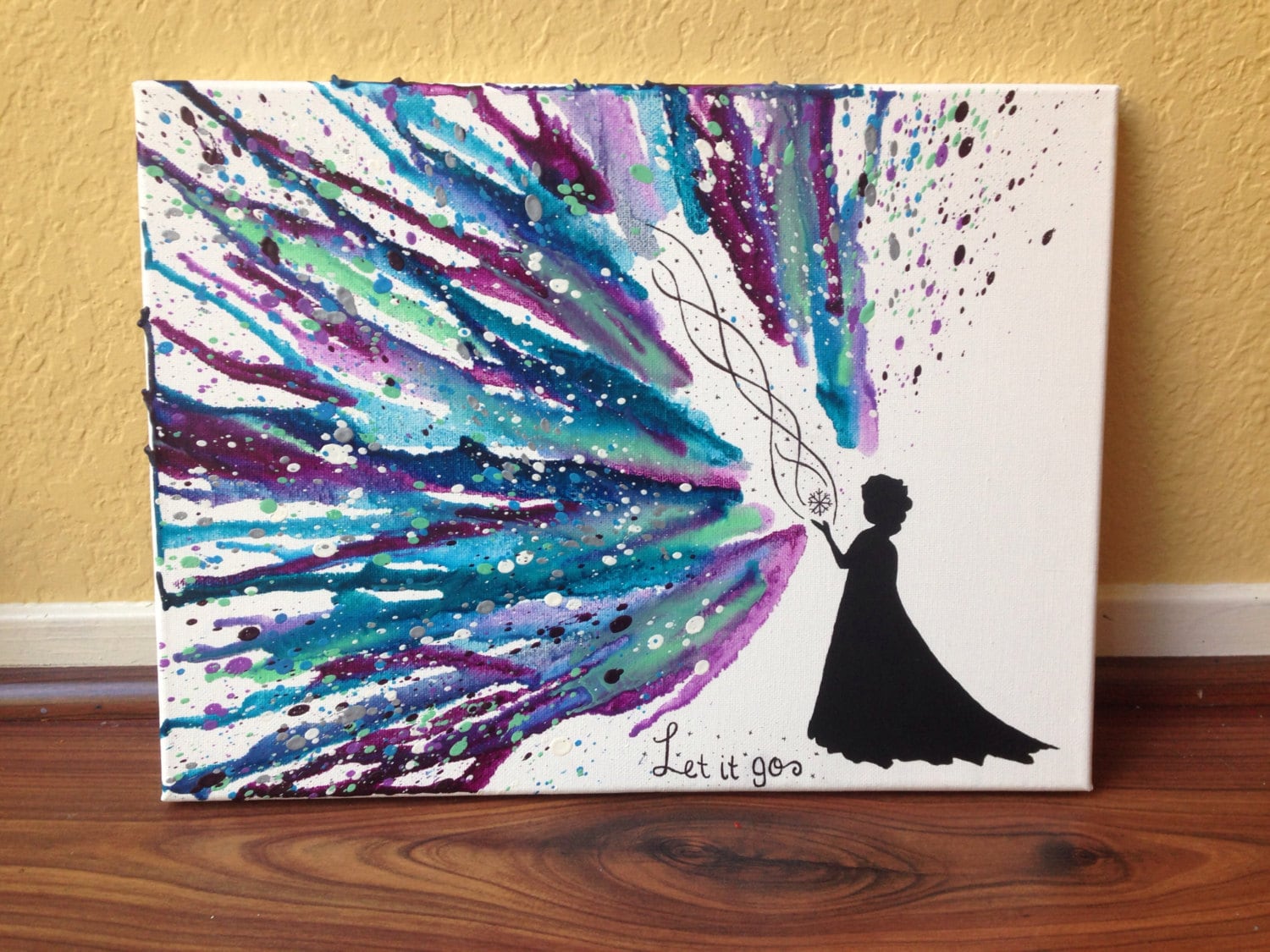 Have you ever made melted crayon art?
Comment below and don't forget to follow! <3