Hey cupcakes! Prom season is upon us! :D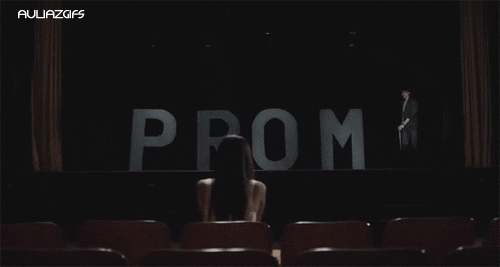 I went to the mall a few days ago, and I got so excited about all the prom dresses being out (even though I'm not even going to a prom this year - lol!). I was thinking about my days dress shopping, and I realized that one of my major questions was this:
Should I wear a long dress or short dress to Prom?!!?!??!
Today, I wanted to do a pros and cons list for both of these options so that all of you can pick the right dress for you! :) Let's get started!
Pros for a Long Dress:
1. Where I am from, long dresses were the stylish dresses to wear to Prom... This might be the same case in your town!
2. You will look like a princess in any long dress (which is always a pro DUH)
3. Most long dresses look good on any body type (especially those that taper out under the chest!)
4. There are a TON of different colors and styles to choose from!
Cons for a Long Dress:
1. I have always found long dresses to be quite see through (depending on the color)... Make sure you can't see through your dress!
2. Long dresses can easily get snagged or ripped on the dance floor... Be careful!
3. You will most likely have to get your dress hemmed....
4. DON'T TRIP OVER THE HEM even after it's tailored
5. Long dresses are hella expensive :(
Pros for a Short Dress:
1. Shorter dresses are much more affordable!
2. These dresses allow your legs to be shown which can look super sexy!
3. It gets hot on the dance floor! Short dresses rock for this!
4. Your super amazing heels will actually be seen! :P
5. Be unique! Even if long dresses are traditionally at your Prom, STAND OUT because you are gorgeous!
6. No hemming is needed!!!!!!!!!!!!!!!!!!!!
7. You won't trip! :P
Cons for a Short Dress:
1. There are normally more colors and styles in long dresses because companies want the profit from super expensive gowns.. :(
2. Don't be caught in a too short Prom dress! YUCK
Decision time!
What dress will you be going to Prom in?
Comment below (photos please!) and don't forget to follow! Have an amazing Prom! <3 :D