Hey cupcakes! Valentine's Day is coming around the corner which means some of us will need to purchase gifts for our significant others! :D This year, I decided to make a gender neutral list of 5 unique things that you can give your partner for Valentine's Day.... Enjoy!
1.
Photo book
- Collage.com has some really cute photobook options (
link here
) which allow you to create a one of a kind memory book for your boyfriend or girlfriend. I personally would love this gift (being in a long distance relationship) becuase whenever you miss your significant other you can just look at the book they made for you! So thoughtful <3
2.
Reasons I love you book
- Making a book of all of the reasons you love your partner is so special and cute! You can make your own book using a composition notebook, or you can purchase some on Amazon!
Why I Love You Journal:
link
What I Love About You Journal:
link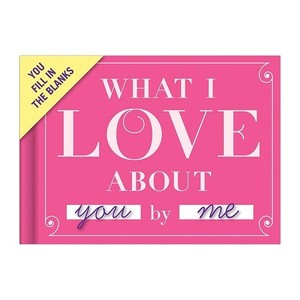 3.
Mix of their favorite foods
- Being with someone who doesn't really like chocolate, buying your partner a whole bunch of their favorite candies, snacks, drinks, or food is the perfect substitute for a box of chocolates in the shape of a heart (plus it is more meaningful!)
4.
A stuffed animal of their fav animal
- Instead of buying the basic teddy bear holding a heart, find them a stuffed animal of their favorite animal, character, etc. This will be way more thoughtful than a random teddy bear!!!! <3
I love otters so this would be perfect for me! ;)
5.
A love letter (or Open When letters)
- Love letters are amazing! If you are in a long distance relationship (or not!), writing them a love letter, or a whole bunch of Open when letters, is such a meaningful gift! It is super sweet, and they will love it! :D
What are some other unique gift ideas?
Comment below and don't forget to follow! :D