Hey cupcakes! Today I will be sharing an awesome recipe I found at
Thrifty Jinky
!! This recipe is super yummy and perfect for college life where you only need to make food for yourself! :D It is also the perfect fall time breakfast! Let's get started!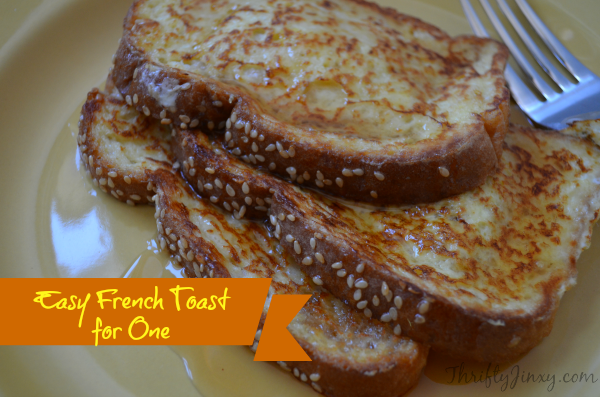 What You Need:
-1 egg
-2 Tbsp milk
-pinch of salt
-1/4 tsp vanilla
-1 Tbsp butter
-3 slices bread
-Cinnamon
-Frying pan/griddle
-Bowl
-Spatula
Steps:
1. Heat the griddle over medium high heat.
2. In the bowl, beat the egg.
3. Add in milk, salt, and vanilla. Stir!
4. Melt butter on the griddle.
5. One at a time, dip bread slices into mixture so that they are evenly coated and then place on the griddle.
6. Sprinkle each slice with some cinnamon.
7. Cook 1-2 minutes or until golden brown. Flip once the other side is also golden brown.
8. Ta-da! Yummy french toast for one!
You could totally serve this with fruit, whipped cream, powdered sugar, etc.! The options are endless! :)
Did you try this recipe?
Comment below with what you think! Don't forget to follow! <3